Welcome to our blog!
Join us on the NexTrain journey as we grow...
Friday, January 14, 2022
New with release 3.3 we're adding a new colour theme based on service status, similar to those popping up at mainline UK stations.
Here's a quick guide to the colours
And here's how its presented:
| | Platform confirmed | | Waiting for platform | | Delayed | | Cancelled |
| --- | --- | --- | --- | --- | --- | --- | --- |
| | | | | | | | |
You'll also get the usual split screen view with a departure list also tagged with colour statuses.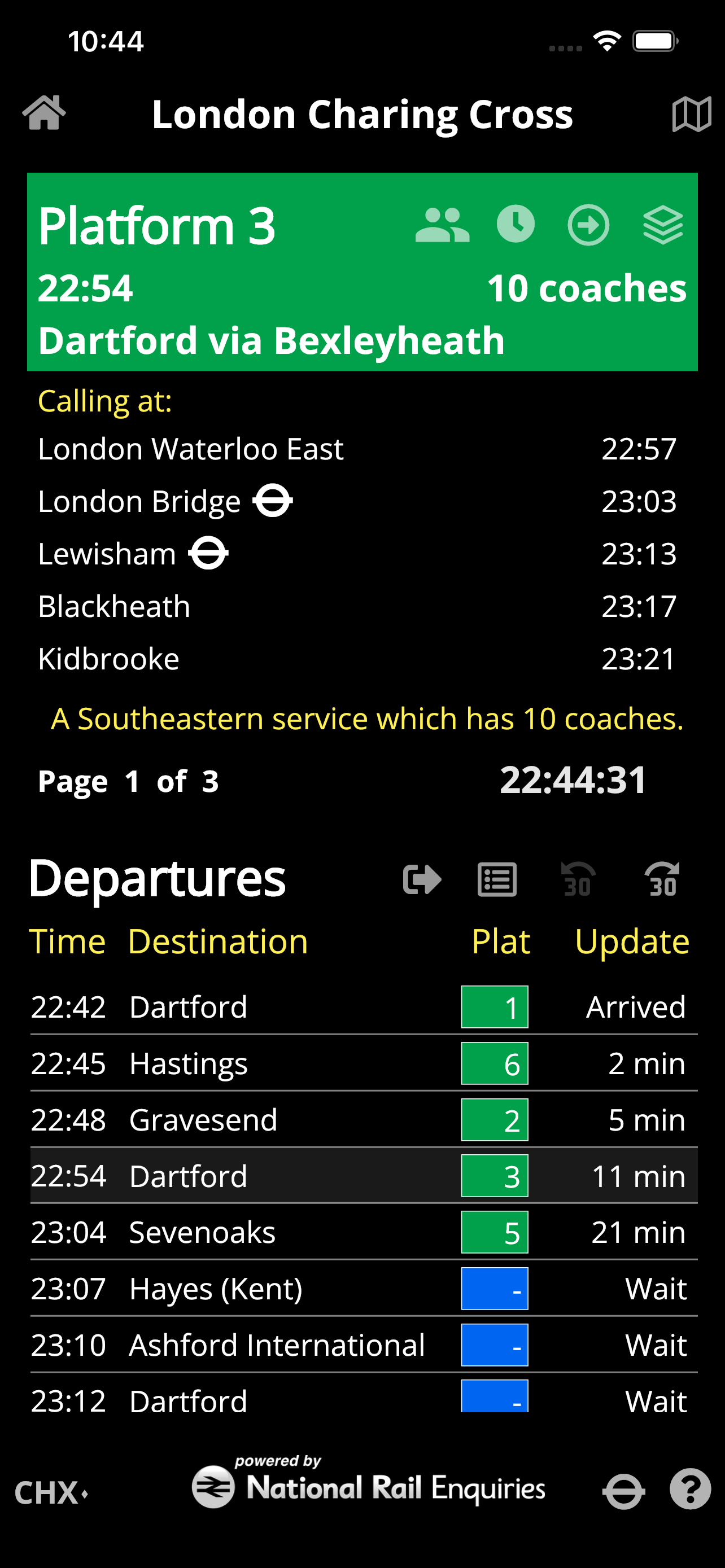 ---
Monday, January 3, 2022
New with v3.0 you can now look ahead to later departures and arrivals. Use the forward and backward buttons to adjust the time window in 30 minute increments and look ahead up to 2hrs.

(Please bear in mind that National Rail Enquiries only allow us to look forward 2hrs)
---
Monday, January 3, 2022
New with release 3.1 we're adding 4 new Solari style themes to NexTrain
| | Classic Black | | Metal | | White & Black Wood | | Bamboo Wood |
| --- | --- | --- | --- | --- | --- | --- | --- |
| | | | | | | | |
Plus the matching landscape versions
---
Tuesday, March 2, 2021
Hi Railfans!
At NexTrain we pride ourselves that the little things matter, attention to details that helps keep our app experience close to what you get when looking at the real departure boards at stations.
Recently I was asked, why does your app logo have one train light brighter than the other? 👀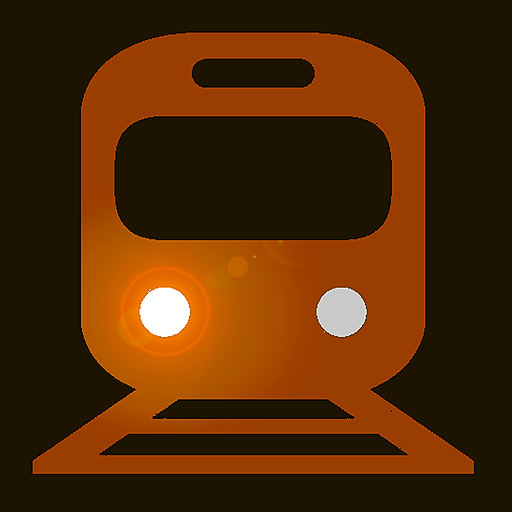 ... to which I replied: "Attention to detail" 🙂
However it does vary by train type and situation (different lights for depot or day vs night) and NexTrain is showing the daytime running configuration.
We hope you enjoy using NexTrain and as always stay safe! 🚈
---
Tuesday, February 23, 2021
At NexTrain we strive to make our app as accurate as possible. Here we're using a popular BI tool to check the latitude and longitude of stations relative to thier real world locations.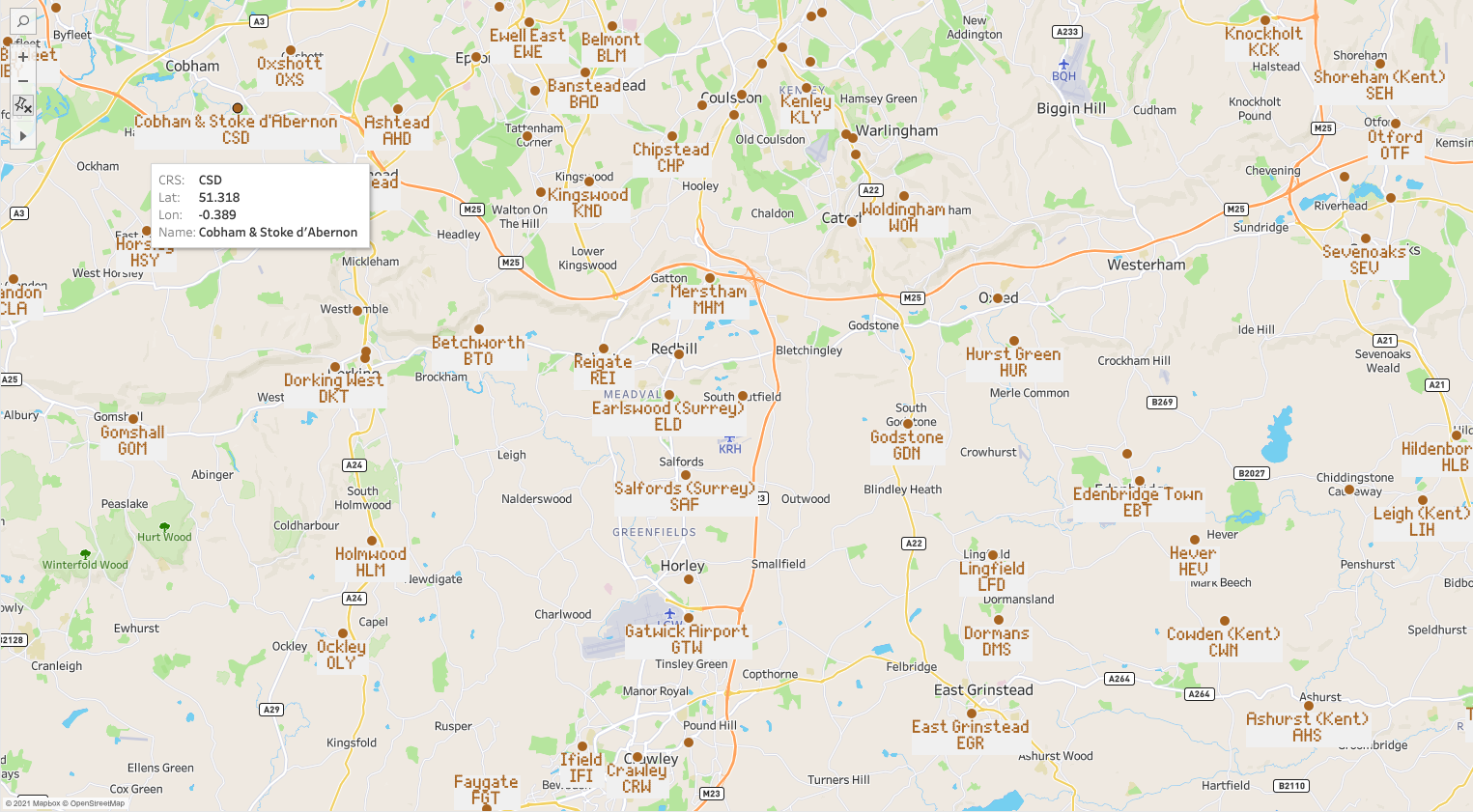 Our station database extends across the entire UK. But wait, what's this? It looks like Kintore station has gone for a swim! 🏊‍♂️
Not to worry, we've spotted the issue, the longitude is wrong, its +2.205 when it should be -2.205. Oops! Meantime we'd better call the coastguard 👀
We use another popular tool Jira to log and track issues, and an Agile methodology to organise our releases. The issue is logged as NEX-185, something to fix in the next sprint! 🕷🥾
One more way in which we're managing quality control for NexTrain
p.s. Did anyone spot Dublin Ferryport? Its our only Irish station 🇮🇪
---
Thursday, February 18, 2021
I was standing at the station, in the morning rush hour, waiting for a delayed train, as you do, and thought for what must have been the hundredth time... "I wish I could see the display from here".
Other times I've been waiting on the station concourse for the 5:39 right near the gates, because I want a seat or at least room to stand 🙃 but I can't see the board and I'm taking a gamble they didn't switch platforms on me at the last minute...
We've all been there, you can look at an app, there are lots of options, but they're all trying to plan a journey for you - all you want to know is what's on that board.
So I got fed up of not knowing, and wrote NexTrain so I could see what was going on from "my' end of the platform! Hope you enjoy using it 🚈